Citadel Season 2 Got the Green Light from Amazon Prime
Current Show Status
Citadel Season 2 —
officially renewed
Aired Fri 5/26/2023
Secrets in Night Need Early Rains
Season 1: Episode 6
To be scheduled
Episode 1
Season 2: Episode 1
Subscribe for show updates
Receive automatic notifications when Citadel Season 2 release date is announced.
308 fans have subscribed
Prime Video has officially announced the renewal of the popular global spy thriller Citadel for a highly anticipated second season. Starring Richard Madden and Priyanka Chopra Jonas, the show has captivated audiences worldwide. Season 2 will see every episode directed by Joe Russo, while David Weil returns as the showrunner. The series also boasts a talented cast including Lesley Manville and Stanley Tucci. Fans can look forward to another thrilling installment of Citadel as the story continues to unfold.
Here are more details about the show:
Eight years ago, Citadel fell. The independent global spy agency—tasked to uphold the safety and security of all people—was destroyed by operatives of Manticore, a powerful syndicate manipulating the world from the shadows. With Citadel's fall, elite agents Mason Kane (Madden) and Nadia Sinh (Chopra Jonas) had their memories wiped as they narrowly escaped with their lives. They've remained hidden ever since, building new lives under new identities, unaware of their pasts. Until one night, when Mason is tracked down by his former Citadel colleague, Bernard Orlick (Stanley Tucci), who desperately needs his help to prevent Manticore from establishing a new world order. Mason seeks out his former partner, Nadia, and the two spies embark on a mission that takes them around the world in an effort to stop Manticore, all while contending with a relationship built on secrets, lies, and a dangerous-yet-undying love.
Episodes
| # | Name | Air Dates |
| --- | --- | --- |
| 1 | The Human Enigma | Apr 28, 2023 |
| 2 | Spies Appear in Night Time | Apr 28, 2023 |
| 3 | Infinite Shadows | May 5, 2023 |
| 4 | Tell Her Everything | May 12, 2023 |
| 5 | Time Renders Us Enemies | May 19, 2023 |
| 6 | Secrets in Night Need Early Rains | May 26, 2023 |
Subscribe for show updates
Receive automatic notifications when Citadel Season 2 release date is announced.
308 fans have subscribed
All Amazon Prime shows
229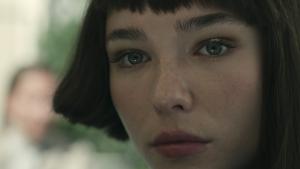 Season 1 of Citadel: Diana is Slated for 2024 on Amazon Prime
Amazon Prime officially canceled The Marvelous Mrs. Maisel Season 6
-->