Red, White and Royal Blue Movie Will Be Released on Amazon Prime August 11, 2023
Current Movie Status
The release date for Red, White and Royal Blue Movie —
August 11, 2023
Countdown to premiere date (EST)
days

69

hours

09

mins

22

secs

38
Subscribe for movie updates
Receive an automatic reminder one day before 0 premieres.
7 fans have subscribed
Get ready to immerse yourself in a modern-day love story that has captured the hearts of readers worldwide because Red, White & Royal Blue, the acclaimed queer romance novel by Casey McQuiston, is making its way to the silver screen. Since its publication in 2019, this captivating book swiftly climbed the ranks of the New York Times bestseller list, and now, Amazon Studios has taken the reins to bring this heartfelt tale to life.
Red, White & Royal Blue transports us into the life of Alex Claremont-Diaz, a charismatic and handsome Mexican-American who happens to be the son of the President of the United States. A longstanding feud exists between Alex and Prince Henry of England, and when their animosity becomes publicized by the media, they are compelled to pretend to be friends to maintain favorable U.S.-British relations. However, the boundaries between their fake friendship and true feelings begin to blur as they spend more time together, getting to know one another on a deeper level. Against all odds, Alex and Henry find themselves falling head over heels in love. Yet, as Alex's mother's re-election campaign draws near, they face a crucial decision: to keep their relationship hidden or to reveal their love to the world, regardless of the consequences.
Red, White & Royal Blue is a tale of forbidden love, self-discovery, and the power of embracing who you truly are. This eagerly anticipated film adaptation promises to capture the essence of the novel's heartfelt narrative, leaving audiences spellbound as they witness Alex and Henry's journey unfold on the big screen. Prepare to be swept away by this extraordinary love story that has captivated readers and is now set to enchant viewers around the globe.
Subscribe for movie updates
Receive an automatic reminder one day before 0 premieres.
7 fans have subscribed
All Amazon Prime shows
229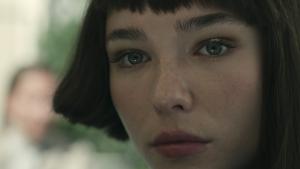 Season 1 of Citadel: Diana is Slated for 2024 on Amazon Prime
Amazon Prime officially canceled The Marvelous Mrs. Maisel Season 6
-->