Netflix's Happiness for Beginners Movie Will Air on July 27, 2023
Current Movie Status
The release date for Happiness for Beginners Movie —
July 27, 2023
Countdown to premiere date (EST)
days

54

hours

10

mins

44

secs

09
Subscribe for movie updates
Receive an automatic reminder one day before 0 premieres.
10 fans have subscribed
In Happiness for Beginners, a heartwarming tale of self-discovery, Helen (played by Ellie Kemper) embarks on a unique journey of healing after the end of her marriage. Instead of opting for a simple haircut, she takes a bold step by enrolling in a challenging backcountry survival course, traversing the picturesque Appalachian Trail.
Written and directed by Vicky Wight, this cinematic adaptation of Katherine Center's beloved novel brings Helen's transformative adventure to life. Accompanied by an eccentric group of fellow hikers, Helen faces the trials and tribulations of the wilderness, pushing herself to the limits. But amidst the bear traps and blisters, an unexpected twist unfolds when a handsome newcomer named Jake (portrayed by Luke Grimes) enters the picture. Will Helen's encounters in the wilderness lead to more than just encounters with mosquitoes?
Join Helen on her captivating journey of self-discovery in Happiness for Beginners, as she navigates the breathtaking landscapes of the Appalachian Trail and explores the depths of her own resilience. With humor, heart, and the possibility of newfound love, this film promises to deliver an inspiring tale of finding happiness in the most unexpected places.
Subscribe for movie updates
Receive an automatic reminder one day before 0 premieres.
10 fans have subscribed
Netflix set BASTARD‼ Heavy Metal, Dark Fantasy Season 2 premiere for July 31, 2023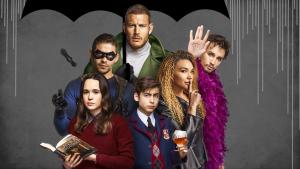 Netflix officially renewed The Umbrella Academy for Season 4 to premiere in 2024
-->